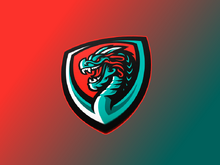 Dragonheart is a Brawlhalla team that was founded in the United Kingdom in 2019 as a team to compete in the XB Championship of Korea after buying the spot of ahq esports-club. LEF Esports traded spots with Dragonheart in September 2019, meaning that Dragonheart would play in XB Europe in the Winter Split.
History
2019 Fall Split
Dragonheart acquired PakChol from Team PRK and Hyun from LovingUIsEZ to compete in the Fall Split of 2019.
The start of the split went incredibly well after Dragonheart won the Tier Cup but the regular season didn't promise as much success. Due to some problems with PakChol, Dragonheart bought Changyong's contract from GEN.G and they finished 7-11 this split finishing 6th in the standings. This did mean that they made it to playoffs but that journey didn't last long either after they lost their first game against Wangdom Gaming who would afterwards take it all and win the XBCK Fall Split 2019. This meant that the last chance for Dragonheart to make it to the World Championship was through play-ins which they qualified for by winning the Tier Cup.
In the play-ins groupstage Dragonheart finished 3-2 finishing third in the group which meant they made it through to the final stage of the play-in stage. Dragonheart faced URQ who they quickly wiped with a 3-1 win. They had a rough game against Cardinal Lions afterwards to qualify for the tournament but they did win 3-2 and they had officially made it to the World Championship.
World Championship 2019
Dragonheart was placed into a group with the 2018 World Championship runner-ups, Kanoyiki Sedulous. G2 Esports and Spirit Gaming were also in the same group and unfortunately Dragonheart ended up losing every single game in the groupstage except for one game against Spirit Gaming which later turned out to be "unfair" due to lag on the side of Spirit Gaming.
Community content is available under
CC-BY-SA
unless otherwise noted.